home
>
remanufactured engines
>toyota used engines
Low Mileage Rebuilt and Used TOYOTA Engines
It is quite easy to find the used engines but if you are looking quality oriented used Toyota Engines then it is time to call the experts and that is where Auto Used Engine comes in. Whether it is an investment of 100 dollars or 10,000 dollars there are several different aspects and essentials that need to be checked and re-checked so that you will make a sound investment in every perspective. As compare to other providers of used engines we never use cheap marketing stunts and strategies to compel our customers to buy something that is against their will and requirement.
Used Toyota Engine
Moreover we understand the value of the money whether it is ours or yours that is why our executive's works around the clock so that they can provide you best low mileage remanufactured Toyota Engines at reasonable price range. As a prospective buyer you always want to assess your purchasing whether it is up to the mark or not and this is why we offer complete product and service orientation to our clients before continuing any transaction as it helps them to understand which option is better and why. If you are also searching for varieties in used Toyota engines then Auto Used Engine is one stop solution for you.
History of Toyota Engines
The real establishment of Toyota Motor Corporation or TMC took place in year 1934 when they created their first product Type A engine followed by very first passenger car although the TMC has officially become automobile company in year 1937 before that it was considered as one of the department of the Toyota Industries. There are numerous other automobile sub-brands that TMC created under its wings like Scion, Daihastu, Hino Motors and Lexus. When it comes to recall one of the largest conglomerates in the world then Toyota Group is the one that comes first in mind.
1. Gasoline
In the category of gasoline or petrol we have Flat Twin or Flat Four, V6, V10, V8, V12, Straight 4, Straight3 and Straight 6.
2. Diesel
Straight 4, Straight 5 and Straight 6 along V8 are some of the options in diesel that are available in our remanufactured Toyota engine inventory.
Why Us
When it comes to providing the genuine yet affordable used Toyota engine then Auto Used Engine is one name that is quite popular in this market. We also provide complete 3 years warranty to our customers on used engines. However this warranty does not include the repair or replacement of any attached parts like switches, bulbs and wires. If you are truly searching for best used Toyota engine for sale then Auto Used Engine is one stop solution for you.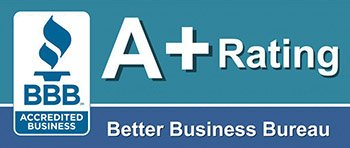 Call Us Right Now 866-651-2992
Used Toyota 4 Runner Engine

Used Toyota Avalon Engine

Used Toyota Camry Engine

Used Toyota Carina Engine

Used Toyota Celica Engine

Used Toyota Crown Engine

Used Toyota Corolla FX/FX16 Engine

Used Toyota Corona MKll Engine

Used Toyota Corona Not MKll Engine

Used Toyota Cressida Engine

Used Toyota Echo Engine




Used Toyota FJ Cruiser Engine

Used Toyota FX/FX16 Engine

Used Toyota Highlander Engine

Used Toyota Land Cruise Engine

Used Toyota MR2 Engine

Used Toyota Previa Engine

Used Toyota Starlet Engine

Used Toyota Stout Engine

Used Toyota T100 Engine

Used Toyota Truck Engine

Used Toyota Van (see also Previa) Engine